About the Studio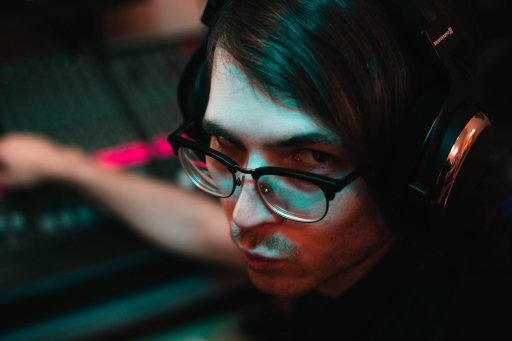 Though I have been making and recording music for years, it only now has occurred to me that I should open my doors to outside talent. After tweaking my setup for a year now, this little audio cottage nestled in the heart of Downtown Pensacola, Florida has all the bells and whistles of the best home recording studios. Able to handle 26 tracks simultaneously and mixed down on a 32 track console, I am capable of handling almost any size project. Granted, the live room space is limited, so orchestras are out of the picture! I also must add that my mobile recording setup is limited right now, so I am restricting my services to in-house work until further notice.
I specialize in your typical 4-piece rock n' roll outfits, but have the tools to handle a number of setups. Singer-songwriters are welcome as well! I can aid in tracking additional instrumentation or hiring local musicians to lay down the perfect tracks. Send me a message about what you're looking for and I should be able to fill you in on the details.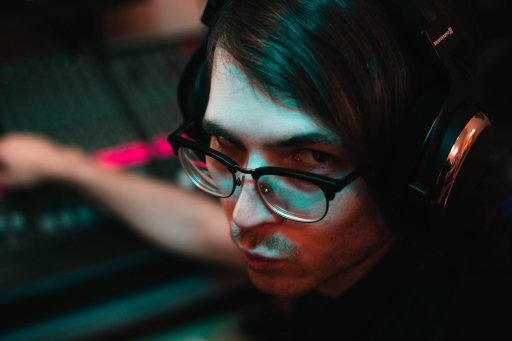 ---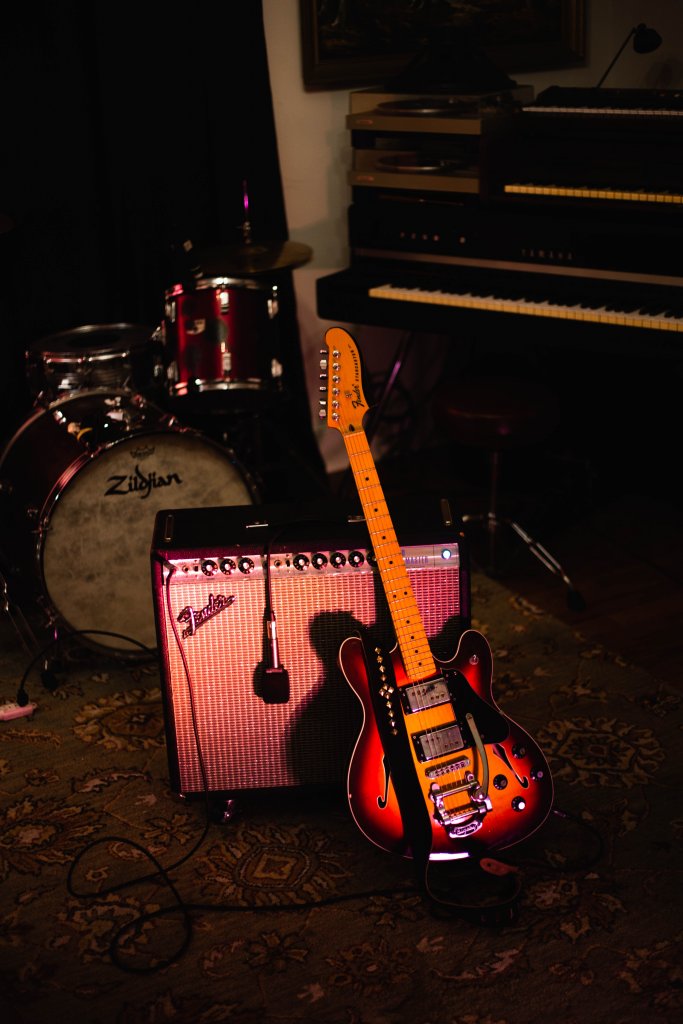 The Equipment I Use
Though I do use digital plugins where needed for additional audio processing, I try to incorporate analog devices into the signal path wherever possible. The majority of the mix is handled through my mixing console, a refurbished and modified Fender MX-5200, but that's not to say that I don't utilize the conveniences of digital tracking to hasten the tracking & mixing process. I'm always up to try out new experiments in the studio, so if you ever have anything crazy in mind, don't be afraid to throw the idea my way.
All of the equipment in the studio is available for use, but bringing in your own equipment is always welcome and encouraged to capture the sound that best represents your music.
Console
Fender MX-5200 Mixing Console
RME Hammerfall DSP Digiface
MOTU 2408 Mkii AD/DA Converter
Cockos Reaper DAW
Monitors
Yamaha NS-690ii
Samson Resolv A5
Preamps
TL Audio PA-2 Dual Valve
M-Audio Octane 8-Channel
M-Audio Profire 2626
ART DPS Valve
Fender MX-5200 Pres are used when needed.
Outboard
Lexicon MX200 Effects Processor
Alesis Quadraverb Effects Processor
Digitech RDS 3.6
DBX 1066 Compressor/Limiter
DBX 266XL Compressor
Microphones
Rode NT1-A
Electro-Voice RE16
Electro-Voice 635A
Electro-Voice 636
Shure SM57
Shure SM58
Shure PGA181
Shure SM91
Shure Beta 52A
Shure Unidyne B
Sennheiser e609
Audix OM2
Digital Reference Red Howler
Amplifiers
1968 Fender Bassman
1967 Fender Bandmaster
1976 Fender Champ
1970s Yamaha B100
Isolation Cabinet
Instruments
Yamaha CP-70B Electric Grand Piano
Dave Smith Mopho X4 Synthesizer
Kurzweil SP88X Stage Piano
Lowrey L2 Wandering Genie Organ
Tama Swingstar Drum Kit with Zildjian Cymbals
Roland MC-505 Drum Machine
Various Fender Electric Guitars, Acoustic Guitars, and Basses
---
Previous Work
I've mostly worked with young original bands around the Pensacola area, and I'm not going to lie, a lot of the work that I've done has been for projects that I have been involved with, whether it be my own music or written by friend's of mine. Going forward, I'm hoping to work more with a variety of musicians and genres outside of my comfort zone. If you'd like to be one of those acts, reach out to me, and I'll look forward to speaking with you about your next project.
Crystal Coast
December 2017
Crystal Coast
February 2017
Al Mirabella & the Mid-Life Crises
January 2017